Life Saving Commitments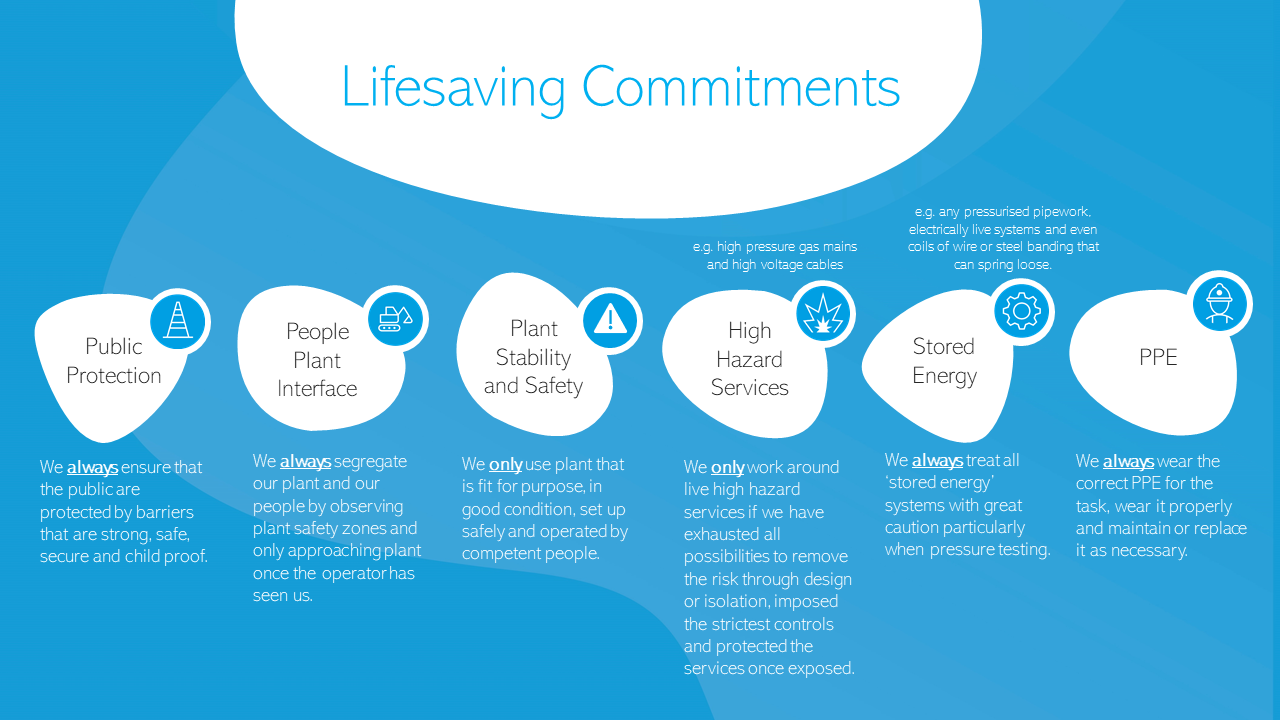 Thames Water is an organisation that learns from incidents so we can prevent reoccurrence and further reduce risk of injury to those working with us. Our Lifesaving Commitments have been created using the lessons learnt from incidents which have occurred in the past. We will always strive to reinforce our Triple Zero vision of Zero Harm, Zero Incidents and Zero Compromise, our Lifesaving Commitments are a reflection of this ethos.
To ensure your teams are aware of the importance of these commitments, we will provide you with a pack of information to help you promote discussion and can be used as posters, an introduction video created by your peers and teams across Capital Delivery with a personal view of why the Life Saving Commitments are so important to them and learning from previous incidents for each topic that can be communicated to your teams over a few days.
The six Lifesaving commitments will be rolled out over the next 12 months and all of the information you need will be available on the H&S Hub for ease of access and future reference.